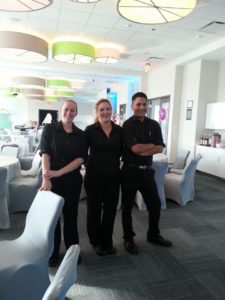 Banquet/Hospitality Uniforms
The standard hospitality uniform for HIVE Staffing Agency is Solid Black from head to toe. Please see the additional specific requirements for each position below to ensure that you have the uniforms required to work each position.
Servers/Bartenders/Back Isle/Set-Up
Our servers, bartenders, back isle, and set up positions require the following:
Long sleeved button up solid black shirt. The sleeves must go all the way down to the wrist and the buttons all the way to neck (No V-Neck or 3/4 quarter sleeves).
Prefer black buttons also if possible.
Black dress slacks only. (No jeans, no leggings, no stretch material-a professional dress slack.)
100% solid black shoe. (No logos or colors,. The bottom of the shoes need to be solid black. Black non-slip preferred.)
Black Socks
Black Belt and Black Tie are always a plus to have, but not required unless told when being booked.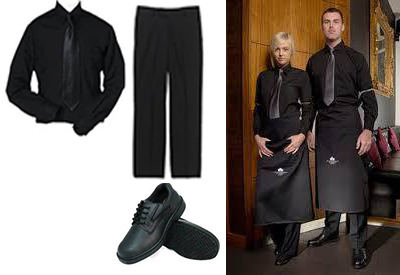 Dishwashers/Prep Cooks/Food Service
Our dishwashers, prep cooks, and food service positions require the following:
Black polo style shirt with a collar. (No black t-shirts.)
Black Slacks or Black "Dickie's" style work pants. (No jeans, no stretch material pants, no leggings.)
100% solid black shoes, Non-Slip, are required.
This uniform can never be worn for a Banquet Server position
Culinary-Cooking Positions
Our culinary and cooking positions require the following:
Black or White Chef Coat
Black Slacks or Black "Dickie's" style work pants. (No jeans, no stretch material pants, no leggings.)
100% solid black shoes, Non-Slip, arerequired.
Chef Hat
---
Light Industrial/Retail Positions Attire Options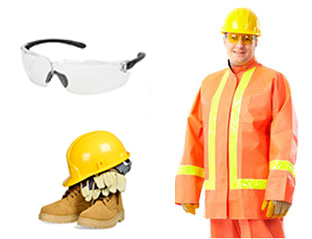 Our light industrial and retail positions require the following:
Hard Hat
Steel-Toe Boots
Safety Glasses
Reflective Vest
Work Gloves